KENAI PENINSULA SPORT FISH AVAILABILITY IN FRESH WATER
This table indicates when sport fish are present (little fish) or at their peak availability (larger fish) in fresh waters of the Kenai Peninsula, except for that area adjacent to Whittier. The fish you can find on the Kenai Peninsula include King Salmon, Sockeye Salmon, Coho Salmon, Pink Salmon, Artic char, Dolly Varden, Steelhead trout, Rainbow trout, Lake trout, Northern Pike, Grayling, Smelt, and Whitefish. Communities include Kenai, Soldotna, Homer, Seward, Anchor Point, Ninilchik, Nikiski, Cooper Landing, and Hope.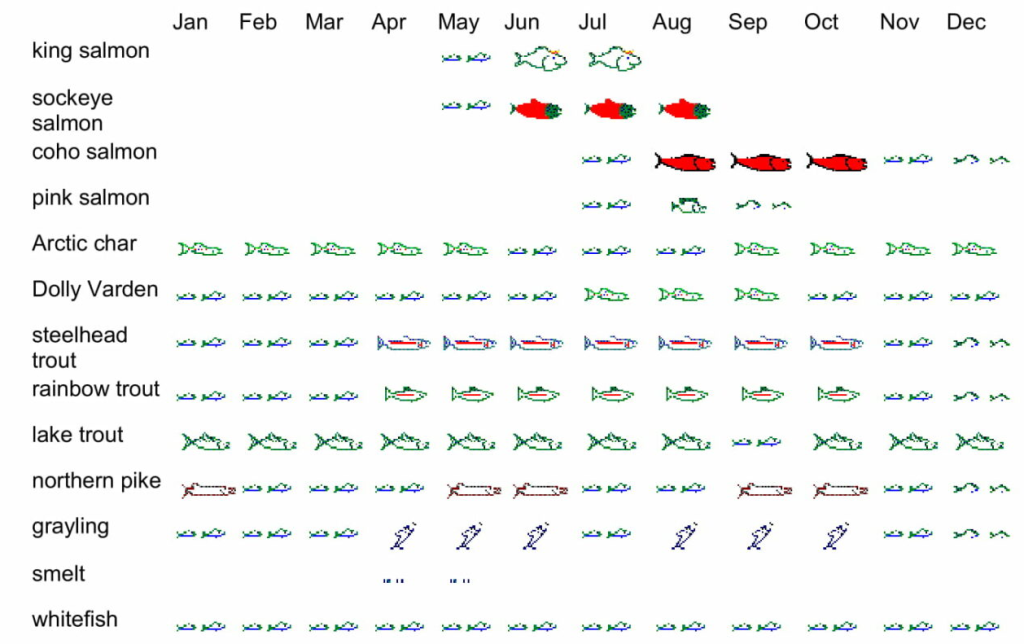 These run-timing tables indicate fish availability only. Some waters may be closed to fishing, so be sure to check a current regulation summary before planning your trip.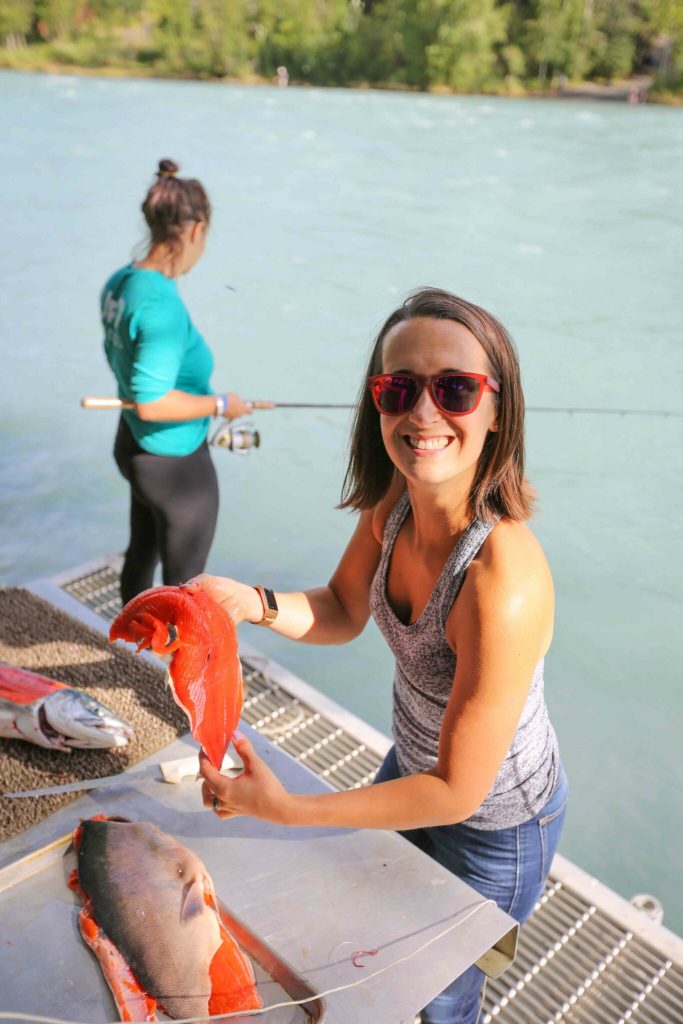 From: www.adfg.Alaska.gov
Bret M.Burroughs
+1 907 565 9600
+1 907 360 2584 cell