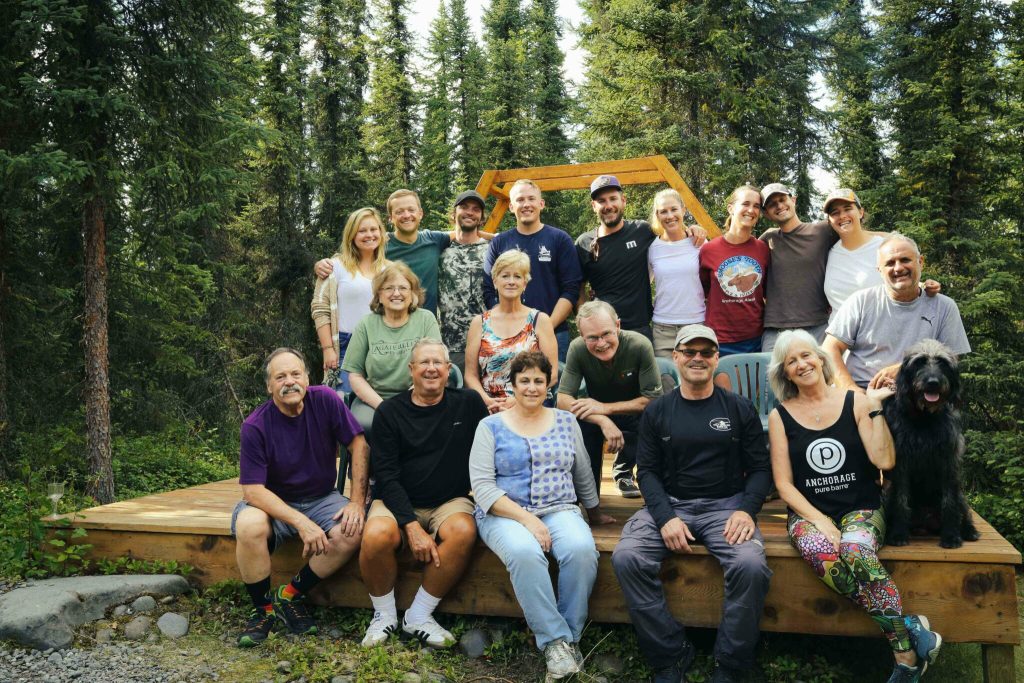 Best Family Reunion Venues: Alaska Legends
While we're just entering summer's peak here at Alaska Legends Kenai River Lodge in beautiful Soldotna, AK, there's no better time than right now to start planning an autumn family reunion on the Kenai Peninsula. We've quickly evolved into one of the top family reunion venues in Alaska, primarily because the entire lodge can be book at once, and we're located along the banks of the teal Kenai River! While most family reunions take place during summer's haze, we highly recommend booking the entire lodge during autumn's peak as the lush forestry that surrounds the Kenai River subtly melds into a stunning mixture of hunter green, marigold, and candlelight orange. You might not find a more secluded slice of Alaskan wilderness in the region as our riverside lodge is miles away from civilization yet close enough to group-friendly amenities such as golf courses, hiking trails, and a brewery.
FOR MORE INFORMATION ON HOSTING YOUR ALASKAN FAMILY REUNION AT ALASKA LEGENDS KENAI RIVER LODGE PLEASE VISIT OUR ALASKA FAMILY REUNION PAGE HERE: Alaska Family Reunions
Alaska Family Reunion Venues
As one of the only family reunion venues in the Soldotna area, we're continuously enhancing the experience for our guests. Once we realized how special this stretch of land truly is, we began renting out the entire property for weddings, corporate retreats, and, of course, family reunions. Being able to rent out the entire lodge is critical because we want families to be able to unwind, relax, and revel in each other's company without distraction. We highly recommend taking a virtual tour of the lodge to get an authentic feel of what we can offer family reunions of 50 guests or less.
On-Site Amenities
Besides complete seclusion, hand-crafted log rooms, and exclusive access to the world-class Kenai River, we have several on-site amenities that are geared toward large groups. Arguably the primary reason that we've become one of the top-rated family reunion venues in Alaska is our commercial kitchen, full bar, and sizable great room complete with a stone fireplace, big-screen television, pool table, and many more first-rate amenities. But don't forget to step outside to enjoy the tranquility of this beautiful region. Gather around the fire pit to roast marshmallows and share stories, watch a favorite movie near the crackling fireplace, and throw darts with a freshly-poured pint of tap beer – you'll have the whole place to yourselves!
Nearby Excursions
As one of the premier family reunion venues in the region, it's important to point out to our guests that there are several things to do in Soldotna just a short drive from our Alaska fishing lodge. Here's a short list of our favorite nearby attractions and activities. If you're interested in booking a guided fishing or flightseeing tour, please give us a call today at 1-907-565-9600 – we have terrific relationships with all of the area's top-rated guides!
FOR MORE INFORMATION ON HOSTING YOUR ALASKAN FAMILY REUNION AT ALASKA LEGENDS KENAI RIVER LODGE PLEASE VISIT OUR ALASKA FAMILY REUNION PAGE HERE: Alaska Family Reunions
Flightseeing tours

Guided fishing tours