Why get married in Germany, when the world is at your feet?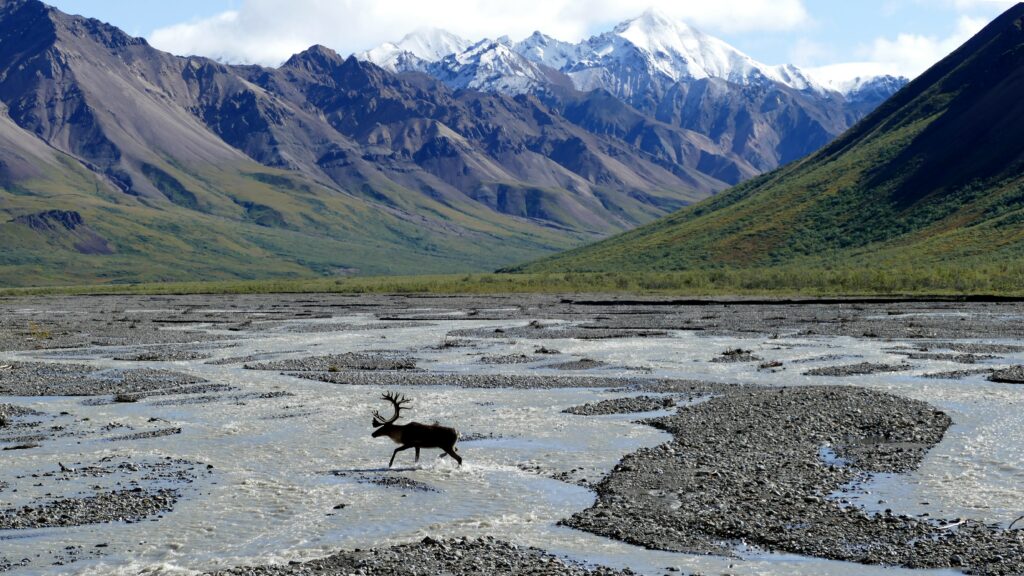 After a recent trip to Alaska, I found myself thinking more and more about getting married outside of my home country of Germany. Smitten by the gorgeous backcountry and wild unknown of Alaska, I thought to myself "why not here"?
What makes Alaska more and more of a dream destination for a wedding? Thundering rivers, dense forests, and breathtaking mountain ranges entrance not only tourists to fall in love with its beauty, but adventurous engaged couples looking for something outside the ordinary.
Alaska is unlike any other
Palm trees and sandy beaches make up the weddings of yesterday – but if you're looking to do something "different" and stand out from the crowd, you have to think outside the box. Few Europeans know much more about Alaska outside of the fact that it's cold and home to many bears. But in summer, when the temperatures rise to over 85 degrees, celebrations can be held in the backcountry of Alaska in a wedding dress and not in a snowsuit.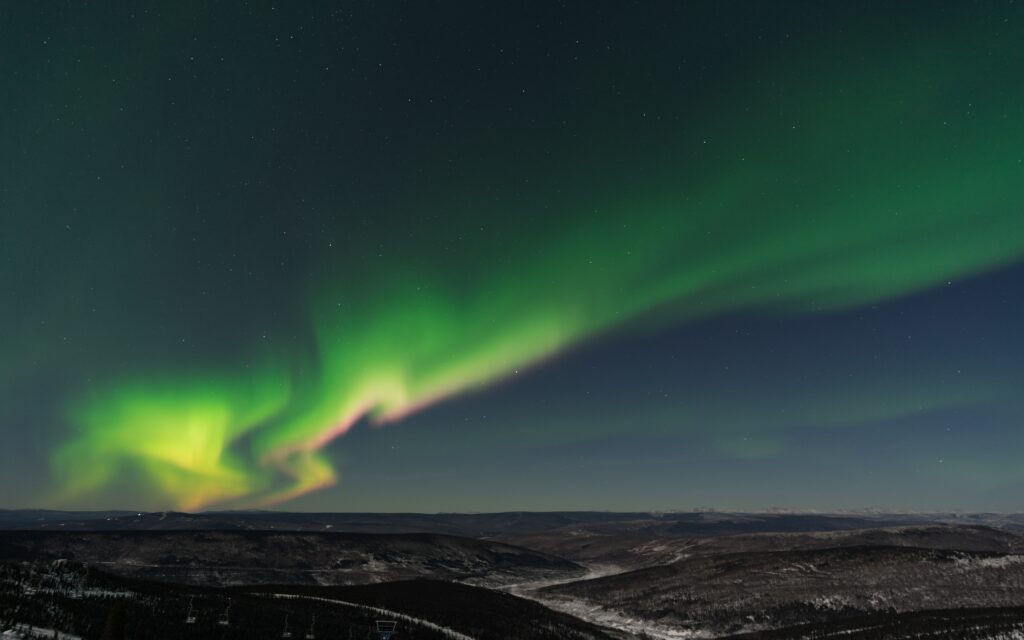 Getting married in Alaska is easier than expected for Germans.
The already (un)necessary bureaucracy in Germany will probably scare off some engaged couples. However, the fact is that Germany generally recognizes all marriages lawfully entered into in the United States of America. So even the famous 10-second wedding in Las Vegas shouldn't bring German nationals too many problems…and Alaska is much less complicated (and at least 100 times more stylish than Germany :).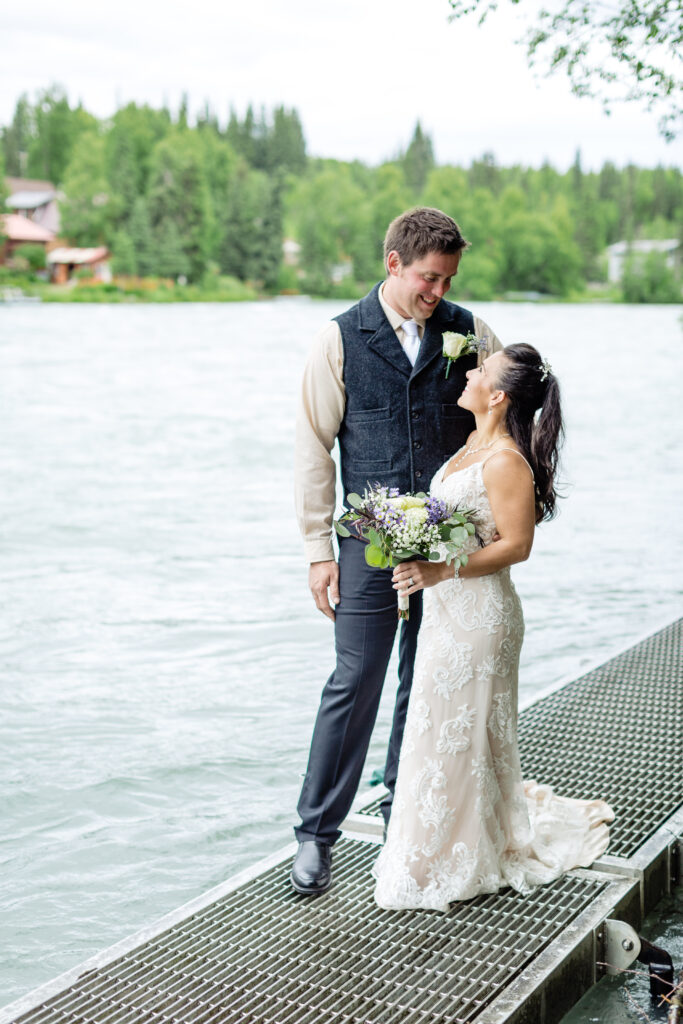 Get rid of annoying family members without stepping on someone's feet (too much) Although a wedding must, theoretically, be perfect only for the bride and groom, more than 50 percent of couples admit that they are making deviations in favor of their guests. Nearly a third invite more family members and friends than they actually want, in order not to step on anyone's toes. A wedding in distant countries opens up a gallant opportunity to get rid of the less…desirable…family members. Statistics show that the understanding of not being invited to celebrations is much greater when they take place further away.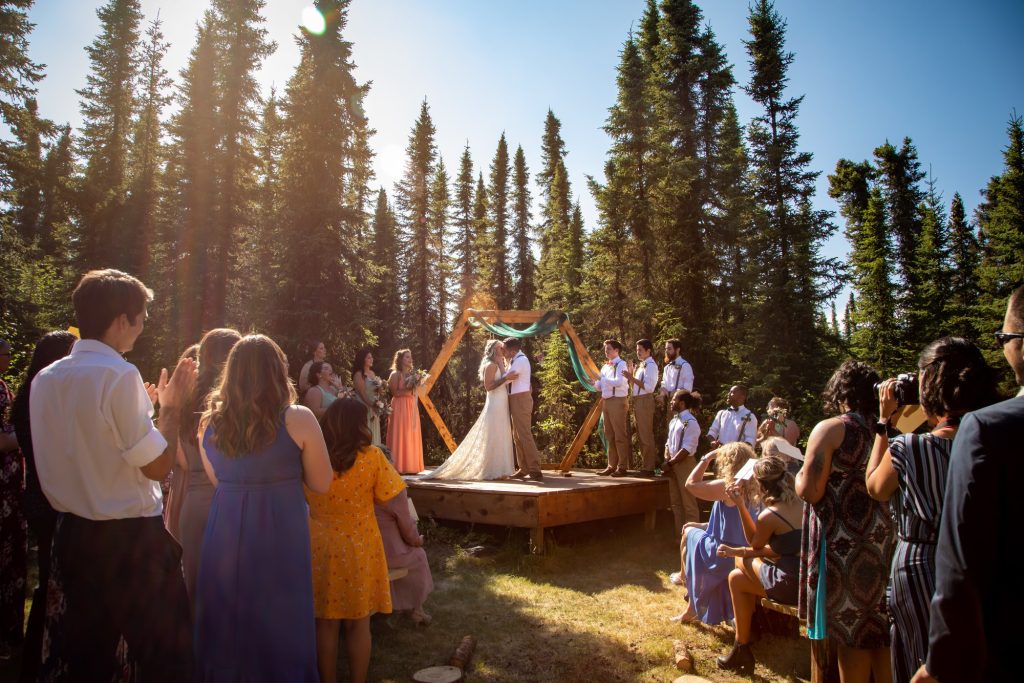 Natural enchantment
There are only a few places in the world that have such a low population density and seclusion as does Alaska. With endless forests, roaring rivers, crystal-clear lakes, and ice-blue glaciers – the scenery for wedding photos couldn't be more picturesque. It is impossible to get a picture of the natural diversity of Alaska, as well as the varied fauna. Our tip: combine your wedding with a trip (or honeymoon) through this beautiful state. And couples who have defied the Alaskan wilderness (including bears, moose, and wolves) can't be shaken by anything.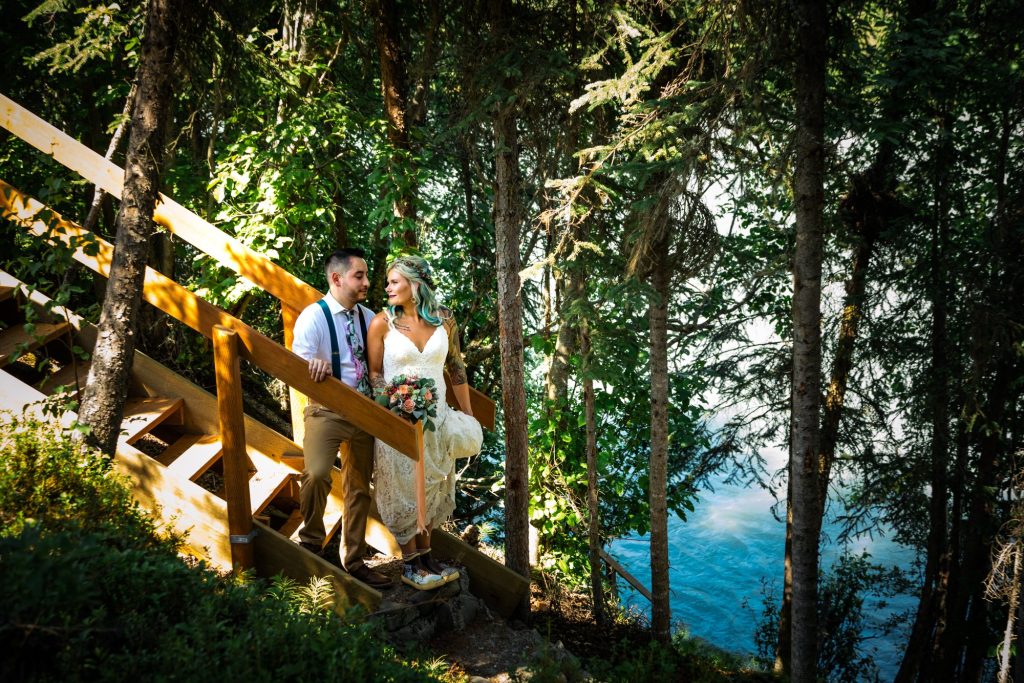 Location is everything
For a perfect wedding celebration, you need a perfect location – a place that is remote but still easy to reach, cozy and luxurious at the same time, large enough for all guests, but exclusive for all others. The choice in Alaska is more and more on so-called "lodges" – luxurious huts in nature – which can be booked in whole or in part, and can offer space for celebrations and overnight guests.

Alaska Legends Kenai Lodge is an established wedding location where groups of 30 to 120 people can party comfortably and sleep up to 50. Situated on the banks of the Kenai River, but only 20 minutes from a major city, you will find the perfect blend of nature, comfort, and family.
Legendary, unique and magical – your wedding day is not called the "most important day in your life" for nothing. There's no question that everything should go the way you imagined it would since you began dreaming of it as a child. And nowadays, these dreams are no longer limited to your hometown or even country, but now include the whole world. This opens the door for incredible wedding destinations like Alaska to truly shine for your big day. But it doesn't matter whether you choose a wedding on a glacier, on a sandy beach, or a classic church wedding, the most important thing is that you can calmly say afterward: "I would do it exactly the same way again".