Tours & Experiences With Alaska Legends Kenai River Lodge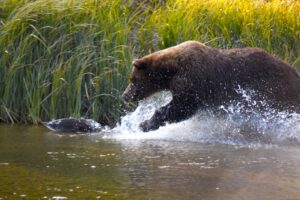 Alaska Legends Kenai River Lodge is situated within the heart of the Kenai Peninsula, better known as "Alaska's Playground."  To better accommodate our groups and to offer the most All-Inclusive experience possible we have built a tour operator aspect to our business model and can offer a wide array of incredible experiences for our guests while they stay with us. 
Videos Left to Right: Bear Viewing in Remote Alaska, Denali Flight Tours, ATV Tours in Homer, Private Helicopter Tours from Alaska Legends
On the booking widget below, if you click the 'Tours' tab you can see all of the tours that we currently offer for our guests with photos and descriptions of each.  You can book these immediately online with us using this booking system, or reach out via the contact form below if you have any questions!
Select the 'Tours' tab in the booking widget above to see all of the tours we currently offer.  If you have any questions fill out this contact form and we'll get back to you within 24 hours!