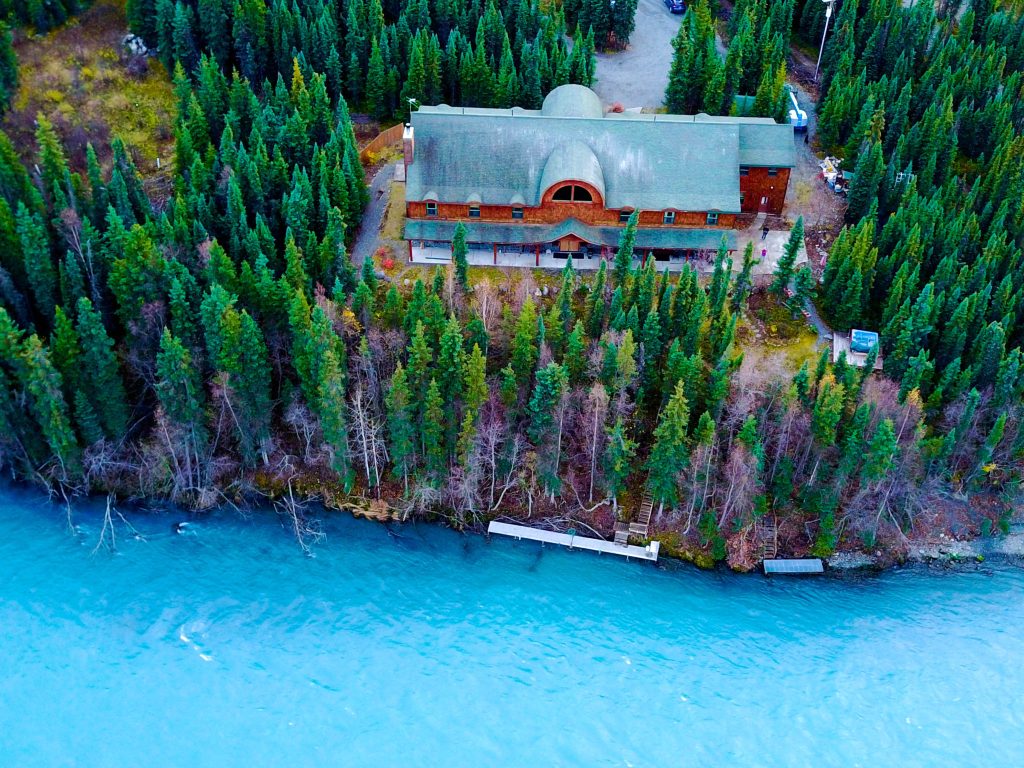 Located just outside of Soldotna, Alaska Legends Kenai is a premier lodge ideal for larger gatherings. Whether you're looking for the best Alaska wedding venues or a place to host your corporate Alaska retreat, you will find everything you need at Alaska Legends Kenai. From the best Kenai River fishing to great golfing right down the road in Soldotna, a stay at our lodge will give you the opportunity to explore Alaska. Read on to learn more about the unmatched amenities and accommodations offered by our unique Alaskan Lodge, Alaska Legends Kenai.
About the Lodge
Unlike most Alaskan lodges, our Alaska Legends Kenai is specifically designed to accommodate large groups and gatherings. Instead of individual rooms being reserved and guests having to share their lodge experience with whoever else happens to be there, the entire Alaska Legends Kenai lodge is rented out for an exclusive and relaxing escape. Enjoy the privacy of having your own Alaskan getaway to enjoy as you please. The lodge includes eleven separate bedrooms with a variety of king, queen, twin, and bunk bed options and can sleep over thirty people. The building also features ample parking, a washer and dryer, and a large industrial-sized kitchen fully-equipped. Cook up a delicious meal for your guests, or take advantage of the offered catering services at the lodge. With a location just outside of Soldotna, our Kenai River lodge feels remote while still providing close access to shops and the airport. These unparalleled accommodations make Alaska Legends Kenai the best Alaskan venue for weddings, family reunions, corporate retreats, and any other large gathering!
Lodge Amenities
In addition to the incredible accommodations, Alaska Legends Kenai also offers a plethora of fantastic amenities to make your group's stay an enjoyable and comfortable Alaskan retreat. Take advantage of the lodge's prime location on the Kenai River and enjoy some of the best fishing in the state! We provide access to guided fishing excursions and more involved fishing charters to meet all of your Alaskan fishing expectations. If you need to get a little work done while on your trip, sign into the free high-speed wifi and get comfortable in the laptop-friendly workstations. When its time to play, enjoy a little friendly competition with the lodge's pool table and dart board. Also be sure to indulge at the bar while sipping on a delicious brew or cocktail. Start a relaxing fire in the stone fireplace and warm up in the comfortable living room, or head out onto the patio to enjoy the crackling of a campfire in the great Alaskan outdoors.
Book your group stay with Alaska Legends Kenai outside of Soldotna, Alaska, and enjoy a successful and relaxing escape. No matter the occasion, the incredible accommodations and amenities at our Alaskan lodge will help make your event successful and memorable. Book the lodge today and get ready to enjoy an Alaskan retreat!