Plan a July 4th Getaway to Soldotna, AK
There's still plenty of time to book a well-deserved July 4th getaway to Alaska Legends Kenai River Lodge here in beautiful Soldotna, Alaska. As spring subtly shifts to summer in the coming weeks, anglers from across the world will gather along the Kenai River for some of the best salmon fishing in Alaska (and far beyond). Not only is our rustic, newly-renovated lodge located steps from the teal waters of the Kenai River, but we've emerged as one of the premier destinations for family reunions, work retreats, and holiday celebrations in The Last Frontier.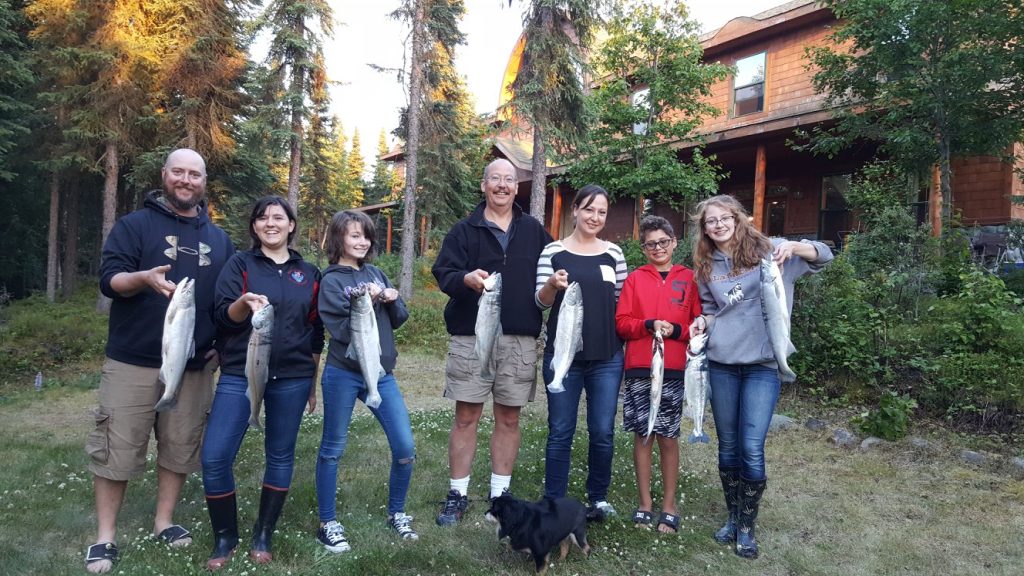 Things to Do in Soldotna, Alaska
One of the most important aspects of a July 4th getaway, regardless of the location, is an abundance of day-time activities. While your friends and family may not experience a "typical" Independence Day celebration here at Alaska Legends Kenai River Lodge, such as short-lived fireworks and kitschy parades, you'll quickly fall in love with the beauty, serenity, and togetherness of Soldotna. We have strong relationships with the area's best charters, so you'll always be minutes away from a glorious day filled with salmon fishing in Alaska. We're also a short drive from hiking trails, Birch Ridge Golf Course, flightseeing tours, and so much more! The family can also take full advantage of our on-site foosball table, pool table, fireplaces, fire pit, and full bar!
Classic Grub or Fresh-Caught Salmon?
Upon arrival, you'll quickly discover that Alaska Legends Kenai River Lodge covers all of the bases when it comes to on-site dining. We offer fully-catered meals, full use of a sizable commercial kitchen, and a wilderness-view outdoor patio with well-maintained BBQ grills. Independence Day is one of those rare celebrations where you may pause a diet, making cheeseburgers, hot dogs, and bratwurst the most common fare. But we are located along the world-famous Kenai River, home to some of the best salmon fishing in Alaska, so perhaps it's finally time to purchase a salmon cookbook! Our state-of-the-art kitchen allows large groups to prepare an Independence Day feast with ease. Otherwise, we have excellent relationships with the area's top caterers.
A Rustic yet Contemporary Kenai Lodge
It wouldn't be a five-star July 4th experience without an ultra-comfortable place to relax each evening. Alaska Legends Kenai River Lodge sleeps over 30 guests comfortably, the perfect size for a long-overdue Independence Day getaway to The Last Frontier! The guest rooms feature hand-carved craftsmanship, repurposed wood floors, comfortable beds, renovated bathrooms, and easy access to the kitchen, patio, lounge, and river. To book a July 4th getaway to Alaska Legends Kenai River Lodge, please give us a call today at 1-907-565-9600, or book online now!